Cosette Wheeler, Ph.D.

---
Regent's Professor, UNM HSC, Director of EPIC-STI, Leader Project #4, Leader Admin Core, Co-Leader Biostatistics and Bioinformatics Core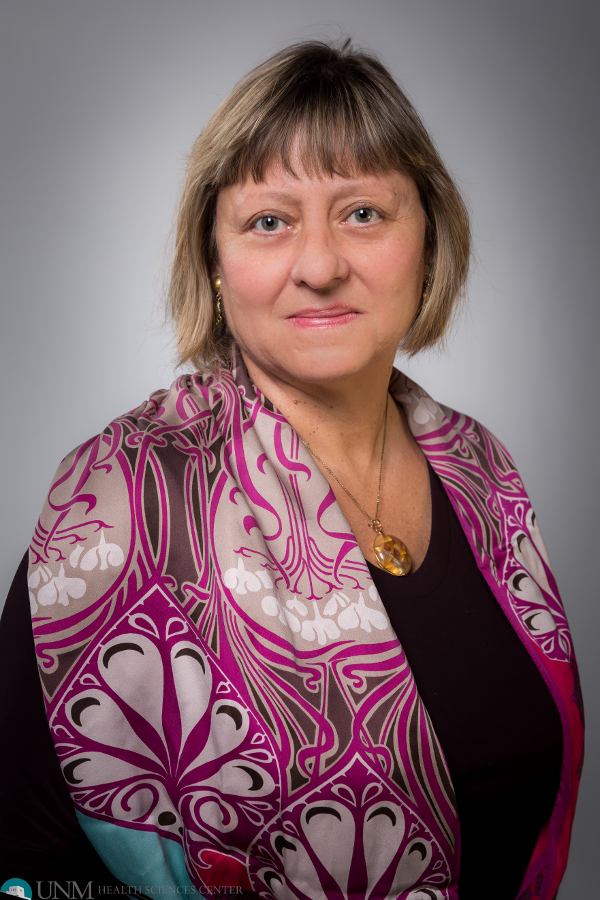 Contact Information
Mail: BRF 123
Email: cwheeler@salud.unm.edu

About Cosette
Cosette, the Program Director and Principal Investigator of NM-HOPES-PROSPR, is a UNM Regents Professor in the Departments of Pathology and Obstetrics and Gynecology at the University of New Mexico (UNM) Health Sciences Center. Her New Mexico research group has contributed for over 20 years to understanding the molecular epidemiology of human papillomaviruses (HPV) in cervical precancer and cancer. She has overseen a number of large-scale multidisciplinary population-based projects that have ultimately enabled advances in primary and secondary cervical cancer screening. She has authored over 150 peer-reviewed articles a number in top tier journals. In 2008 Sciencewatch (Thomson Reuters) ranked her citations over the past decade 7th in human papillomavirus contributions and in the top 1% in the field of clinical medicine.
Research Interests
Dr. Wheeler's interests and productivity have spanned many facets of HPV-related cervical disease from development of nucleic acid-based HPV diagnostics, HPV phylogeny and global molecular variation, host and viral genetic risk factors of cervical disease outcomes, and she has led groups supporting clinical trials to assess the utility of both HPV testing (US National Cancer Institute ALTS trial) and HPV vaccines (Merck Gardasil phase I, II and III and GSK Cervarix phase II and III). Within the Gardasil and Cervarix phase III pivotal efficacy trials, her clinical trials group acted as a lead enrollment site for the US and North America. Dr. Wheeler is currently the director of one of five US National Cooperative Research Centers in Sexually Transmitted Infections (STI-CRC), the UNM Interdisciplinary HPV Prevention Center funded by the National Institutes of Allergy and Infectious Diseases and she directs a UNM dedicated clinical trial facility, the House of Prevention Epidemiology (HOPE). In 2006 she was presented the American Society of Coloposcopy and Cervical Pathology (ASCCP) Distinguished Scientific Achievement Award.
Since 2006, Dr. Wheeler has directed a state-wide surveillance program in New Mexico that represents a one-of-a-kind US resource which captures all Pap and HPV tests, and all cervical, vulvar, and vaginal pathology under state regulations for all New Mexico residents. The goal of this monitoring program which interfaces with a state-wide immunization registry as well as health plan billing data for vaccine delivery is to assess real world HPV vaccine impact and effectiveness as a requisite to appropriate integration of screening and vaccination in the US.
Dr. Wheeler's laboratory has acted as a reference laboratory for the World Health Organization (WHO) and has developed international HPV DNA standards reagents for the WHO. These standards were considered necessary for monitoring global implementation of HPV vaccines. She has served as a Research Associate for the US National Research Council and as a scientific fellow for both the US National Science Foundation and the American Social Health Association and she has acted as an advisor to the US Centers for Disease Control and the American Cancer Society as well the International Agency for Research on Cancer's (IARC), Cancer UK, and the Instituto Nacional de Salud Publica, Cuernevaca, Mexico in support of their efforts to understand and prevent cervical cancer in developing countries.
Recent Publications